Our vast outdoor learning and play spaces allow students to express themselves and their learning in a variety of creative ways.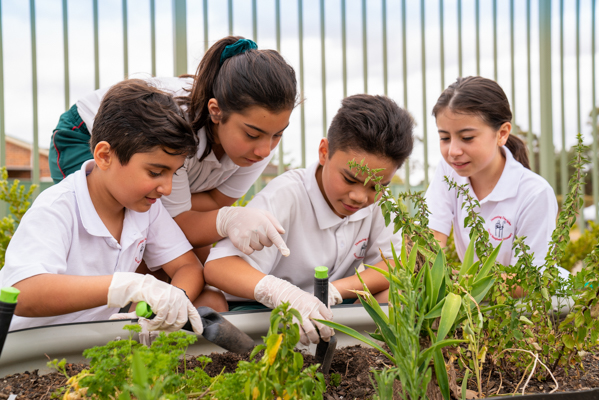 Outdoor Learning Spaces
Our school has vast spaces to learn, play and grow. Students are provided with regular opportunities to enjoy outdoor learning on a daily basis. There is lots of seating outside classrooms and in the playground for the students to learn, collaborate and socialise. Our large grass area ensures all students have the opportunity to run, play games and enjoy the outdoors. Our students enjoy the benefits of being able to step outside their classrooms and enjoy the grass, trees and gathering spaces that promote movement, thinking skills and gross motor development.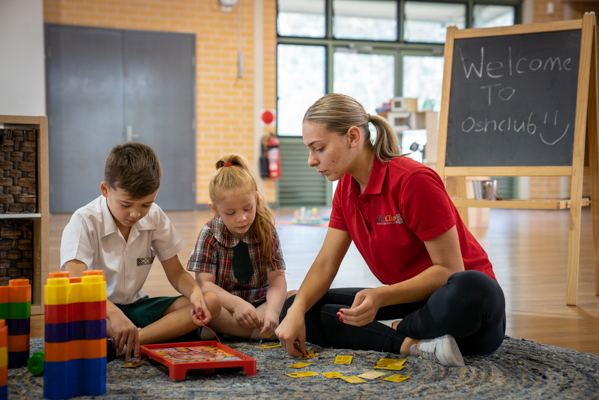 Before and After School Care
Good Shepherd has a successful partnership with OSH Club Australia, one of the country's leading Before and After School Care providers. Students are able to access this important facility onsite, as it is located in our school hall. Students are provided with healthy snacks and meals and have the opportunity to complete homework in a structured environment. Parents have the confidence knowing that their children are being cared for in a safe, nurturing, friendly environment.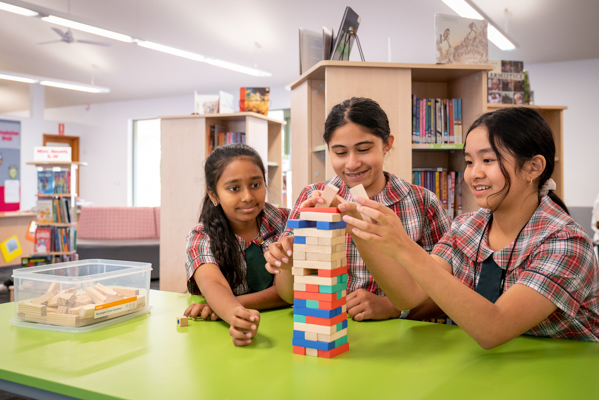 Contemporary Learning Spaces
Our classrooms are equipped with modern technology which allows students to demonstrate their learning across a wide variety of domains. In keeping with modern educational research, desks and chairs are designed to allow students to maintain concentration for greater periods of time. Our furniture also encourages students to collaborate and engage in learning with each other and the class teacher.